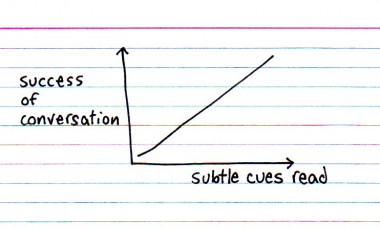 I don't fancy myself a strong conversationalist; especially if I'm expected to start the conversation and/or if the person on the other side is in any way difficult to converse with. Thanks to those of you who make me feel comfortable. Interestingly I came across this graphic and a related quote recently that I'll document here for my future reference, along with making it available to you for perusal:
"Ultimately the bond of all companionship,

whether in marriage or in friendship,

is conversation…"




(1854-1900)
Whaddya say, mate? Do you find me chatty? Got any tips?