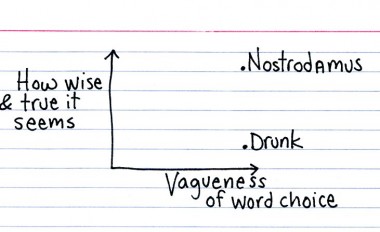 My old friend, Rich Bick, from Frenchtown, Montana used to remark that he "...didn't know none of them six-cylinder words..." whenever anyone broke out with any long ones. This is wisdom. We should be careful with those big words. Another friend of mine, Inigo Montoya, used to say, "
"You keep using that
word
.
I do not think
it
means what you think it means
." — Inigo Montoya, The Princess Bride, after one "Inconceivable!" too many
"